William (Bill) Sosis, Esq.
Curriculum Vitae & Resume of William N. Sosis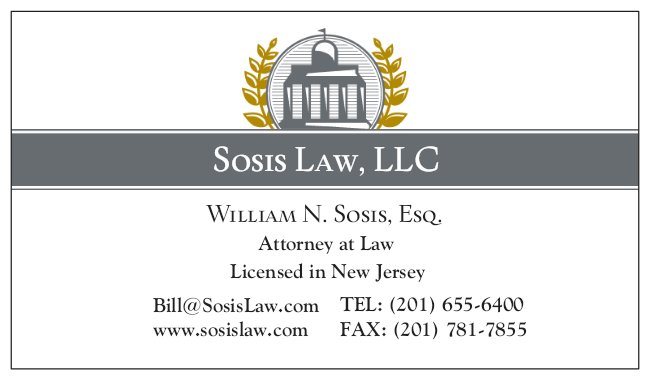 I am an experienced attorney licensed in the state of New Jersey. I hold a Juris Doctor from Western Michigan University, Cooley Law School, a Master of Science Degree from the New Jersey Institute of Technology (NJIT), and Bachelor of Science Degree from Montclair University. My legal practice includes all matters relating to family law and divorce, domestic violence, child custody, International Parental Child Abduction (Hague Convention), consumer law, internet and cybersecurity, estate planning and administrative law, as well as other general matters. I have successfully appeared before the Family-Part as well as the New Jersey Appellate Division. I am a lecturer for New Jersey Continuing Legal Education courses in e-discovery, cybersecurity, internet privacy and am an expert for IT-related matters. I provide a professional, caring and cost-conscious environment where you can feel comfortable and confident trusting us to handle your legal concerns. In addition to my legal experience, I have experience in a variety of industries. I believe my personal and client-related experiences provide me with the empathy necessary to understand the emotions and frustrations you may be experiencing from your legal issues.
Education
Western Michigan University Cooley Law School, Juris Doctor (J.D.), Law
New Jersey Institute of Technology, Master's Degree, Operations Research
Montclair State University, Bachelor's Degree, Computer Science & Mathematics
Project Management Institute, Project Management Professional (PMP Certification), Project Management

 
---